ecommerce
Marketing
Segmentation
eCommerce Marketing Tools
eCommerce involves marketing activities that are conducted online and via electronic media and devices. It's spending has exploded in the last decade  On the other hand, the proliferation of online eCommerce makes the use of marketing tools important as they help attract and retain key customers.More importantly, large consumers spend billions on web purchases worldwide, generating significant growth. Therefore, in order to put that number into perspective and build an eCommerce company successfully, appropriate eCommerce marketing tools are needed to monitor and scale your business.
There are a variety of eCommerce marketing tools that are available in the market to ensure maximum success in your eCommerce marketing efforts. However, choosing from a wide range of choices can make it difficult to choose the one that works best for your brand. In this blog, we've described some of these tools that can most benefit your marketing team. Find out which tools can save you time and grow your eCommerce business.
1- Google Marketing Platform
Google Marketing Platform is a unified advertising and analytics platform that enables you to engage in more relevant and effective marketing while ensuring that you respect the privacy of your customers and give them control over their data. Moreover, it brings DoubleClick Digital Marketing and the Google Analytics 360 Suite together to help you plan, purchase, measure and optimize digital media and customer experiences in one place.
However, in this post, we'd like to provide a comprehensive overview of this platform that can improve rankings, visibility, and conversion. These include:
Google Analytics – Website Insights
Google Ads – Digital Advertising
Google Optimize – A / B and multivariate tests
Google Data Studio – Reporting and Visualization
Google Tag Manager – Website and SEO Optimization
These are just a few of the many tools available through Google's marketing platform. We use these tools daily and appreciate their benefits. Google not only remains the industry leader in digital marketing, but it also help eCommerce companies grow their tools. Let's describe one of these functions, eg. Eg Google Analytics
 1.1- Google Analytics
Google Analytics provides a comprehensive overview of a variety of website data, including new and returning customers, traffic sources and user behavior.Undoubtedly, it's the backbone of a marketing toolkit. Almost all companies have it, but not all take full advantage of it. This insight is critical to tracking key metrics for campaigns and measuring ROI, especially with the Analytics Conversion Goals feature, which lets you directly measure traffic sources with the highest conversion value based on specific parameters. You can also link your analytics to your AdWords account to have all of your campaign data in one place, while gaining deeper insight into your PPC activity, including bounce rate, entry and exit pages, and user behavior.
2- SpyFu
SpyFu is a powerful tool that lets you see what your competitors are doing behind the scenes with their online marketing. It's the ultimate PPC competitive research tool, showing you which keywords your competitors advertise, how much they spend each day, what the average cost per click is, and more. In other words, the goal of using this tool is to spy on your competitors and learn their secrets.
This comprehensive research tool includes a variety of features that help you better understand the organic and paid rankings of your competitors. These include:
Search engine rankings
PPC Ad Rank Tracker, and PPC Negative Match Recommendations
backlinks
AdWords Keyword Competitor & Grouping Tool, and AdWords Advisor
SEO SERP Analysis
From your perspective, you could look at the content and try to find the best evergreen content and see if you can improve it. Undoubtedly, insights into these three areas of online marketing provide a wealth of information to overtake your competitors.
3- HubSpot
HubSpot's marketing software is a comprehensive inbound marketing software that includes many tools to increase the success of eCommerce. It helps you take your business relationships to the next level by making your customers your biggest promoters. In addition, your marketing hub allows you to create operational websites for visitors and direct traffic to key landing pages.
In addition, HubSpot helps you attract the right people to your business by creating a mix of SEO suggestions, best turnaround times, and more.
HubSpot Marketing – Marketing Automation, CMS, etc.
HubSpot sales – CRM, offers etc.
HubSpot service – ticketing, live chat, etc.
Despite the fact that it was originally developed separately from eCommerce platforms, the new e-commerce bridge creates more opportunities for integration and connection with online stores.
4- Moz Pro
Moz Pro is a comprehensive SEO software suite with multiple SEO features in one web-based tool. This tool provides analytics and insights to help you boost your search engine rankings.
Moreover, Moz pro  includes a variety of features that help you to optimize the pages of your website, track rankings, and increase reach.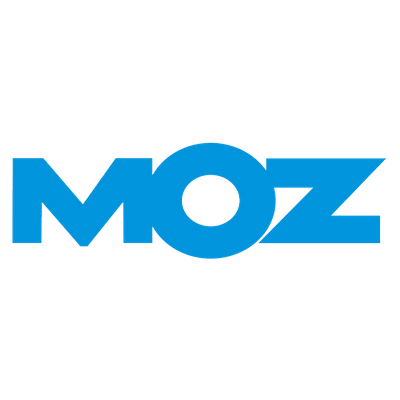 The main SEO functions that Moz Pro covers include:
Keyword Research and Fresh Web Explorer
Tracks Local, Mobile and Competitor Rankings
Scheduled and Branded Reports
Analytics and Insights
Site Crawl and Crawl Diagnostics
Link profile analysis and On page optimization
Campaigns
Each of these tools addresses various aspects of eCommerce SEO. Therefore, we recommend you to get to know the platform and everything that it has to offer in detail.
5- Canva
Canva is a stunning free tool for creating stunning graphics for your eCommerce marketing campaigns and social media. It is also super user friendly and intuitive for presentations and visual marketing. When you market an eCommerce company, you certainly need to use visuals throughout your marketing communications. Using these tools, you can capture consumers' attention and make more purchases than visually free communication.
The best part about it is you can use Canva for almost anything visual. For example, not only can you use Canva to create ad banners or event covers for Facebook, but you can also use the tool to create your logo.
In addition, you can use it to cover images for most social networks and even the monthly reports you need to present to your manager.
Conclusion
This is by no means an exhaustive list of eCommerce marketing tools available. Rather, these are some of the best tips to strengthen teams and optimize results. We believe that these can deliver measurable results year on year and allow for rapid growth and scalable insights.
Are you interested in similar posts? Click here and discover a lot of amazing posts!
Share on Facebook
Share on Twitter
Share on Pinterest