Social Media
Effective Ways To Brand On Social Media
Social media is critical to the success of any blogger, and your social media presence is a collection of your individual channels that create a greater whole.  Your blogging career is just your brand: writing, designing your website and especially your brand on social media. So you should take full advantage of social media branding, get the best foot forward to attract new readers, and feed those little streams into a mighty river.
In this blog post, we've described great ways you can burn in social media. Keep in mind that you will see more followers, more recognition, more dedication, and higher contributions when dealing with social media.
1- Keep Your Branding Consistent Across All Platforms, Name, Company Name And Descriptions
Consistency is the most important element of social media branding. Although branding is confusing, but your audience expects to experience your brand in the same way, no matter where they are. When your brand doesn't match, it will negatively impact your potential customers.
As a matter of fact, brand consistency is the pattern of expression that influences people's opinions about your business. The more consistent your messaging is, the more consistent your branding is, whether through words, design, offers or perspective. Your brand should create awareness and develop trust and loyalty to customers.
Therefore, make sure that your name is consistent across all your social media accounts. Also, standardize your profile pictures, use the same head-shots for your personal profiles, and use the consistent logo images in your social media profiles.
2- Create Share-Worthy Content
Social media is one of the best ways to promote your content. But aside from pushing your own content in your social circles, you want them to be so compelling that even your followers will share them. The more likes, shares, and re-tweets you receive, the broader your engagement.
Share-worthy content is more than just a standard blog post or a well-written website. In order for a content to be share-worthy, your content must engage the reader in some way, entertain them, or capture their interest in some other way.
In a word, content is the foundation of social media, and it must inspire people to click, engage and share. An outstanding piece of content that has not been optimized for social media or created with socially-specific goals will find it hard to achieve traction.
3- Engage Your Communities
Being social and engaging with the community can be the most important thing. For social media marketing to work properly, you have to be social. Therefore, you must respond to followers when posting, tweeting, or commenting on posts.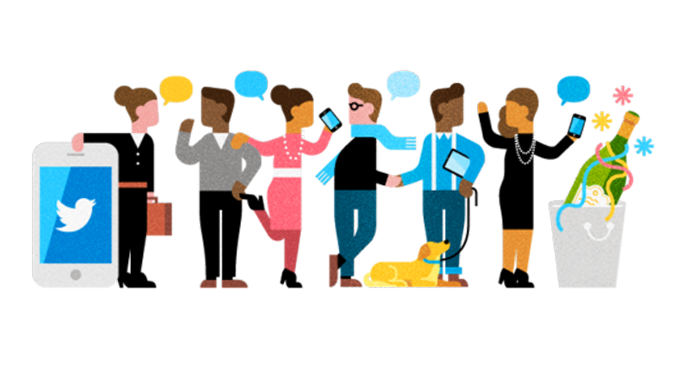 Moreover you should  answer their questions to show that you are interested in their user experience.and try to get into those comment streams each time. If you engage with fans, they come back for more.
4- Leverage Influencers
A relatively unknown brand will likely cause your voice to get lost in the noise.In addition, it is possible to create an audience by creating great content. However, this strategy will take some time. In order to cope with this situation rapidly, you should leverage the target groups that already exist in your industry.
For the same reason, you should mention names of influencers or specify their websites in their content. You'll also need to tag all of the influencers you referred to when sharing content for your social media profiles.
Finally, after you have published your content, try to send an e-mail to influencers to inform them that it has been referenced in your work.
Conclusion
Creating a personal social media brand is not easy. It takes a lot of thought and research to be successful. In fact, it's not about what you look like, but what you stand for and what people should expect when you see that you've posted new content. Therefore, you need to recognize what works and what does not, and adjust it if necessary.
In addition, keep in mind that branding trends are one thing. So, if you use strategies that do not suit your personality, social media users may perceive inappropriate smells. We hope you use the above particulars when branding on social media. If you be interested on more similar posts, click here and enjoy a lot of useful posts!
Share on Facebook
Share on Twitter
Share on Pinterest