ecommerce
Marketing
Optimization
How Inbound Marketing Improves eCommerce Sites
Inbound marketing is a digital marketing strategy that attracts prospects and buyers organically when looking for solutions, rather than fighting for their attention. It goes without saying that inbound marketing is not just a tool but a tactic. It's a series of ongoing activities that, when executed together, create a highly scalable revenue driver. The key benefit of inbound marketing lies on a better alignment on real, up-to-date buyers, both in terms of their behavior and their psychology.
Generally speaking, inbound methodology has five core services. Since these are mainly developed for lead generation websites, they can effectively boost eCommerce. In this blog post, we are going to outline a few excellent services you can use to improve your eCommerce site:
1- Attracting More Qualified Leads
Your focus should be on getting more traffic to your website, but the right traffic. The right visitors to your website are the ideal customers. Qualifying your visitors is a very important step in filtering the actual revenue of outdated buyers. Therefore, you need to regularly refine your categories, product tags, and search relevance and implement a content strategy to engage potential customers at all stages of the buying cycle.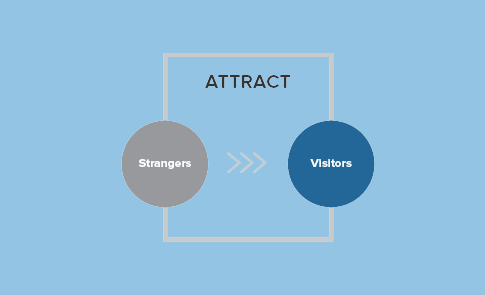 2- Converting Visitors to Leads
The conversion phase of the inbound marketing method is incredibly important. In this phase, you'll convert the visitors of the site into leads by collecting their contact information. Moreover, contact information is incredibly valuable to the online marketer. So, in order for your visitors to provide their contact details, you need to offer them something in return. In addition, this information will empower you to nurture the leads through the buying process.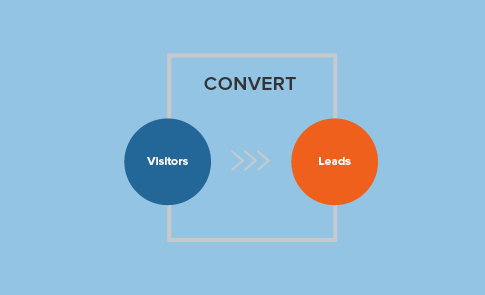 3- Converting Leads into Customers
After creating lead lists, a marketing automation platform will help you to nurture leads and create a healthy e-commerce marketing funnel. However, lead nurturing is critical as if nurtured leads make larger purchases than non-nurtured leads.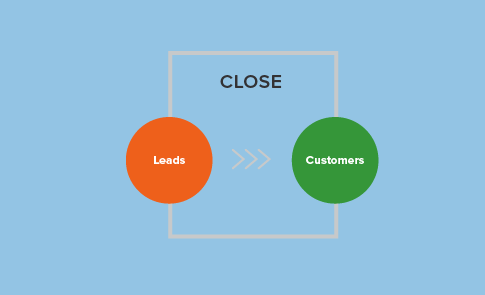 In order to achieve this step in an appropriate way, you must first develop and adjust your sales pitch and deliver it with confidence. You should also take the time to research and adjust your sales pitch based on the specific needs and needs of your leads.
Furthermore, by providing your leads with the content they find most relevant at the right time of their buying cycles, you can also improve the lead conversion phase.
Of course, understanding Google Analytics and the various reports and statistics related to your website traffic is a must. This empowers you to determine the types of content for your audiences and potential customers.
4- Turning Customers into Promoters
Promoters are more likely to share their positive opinions about your business by writing reviews or defending your business against criticism. Therefore, you must develop a relationship that can turn a customer from a one time buyer into a true fan and promoter of your business. For the same reason, you can connect online through your company's website and in person with events. Make sure your business also offers excellent service and occasional bonuses so your customers are always satisfied.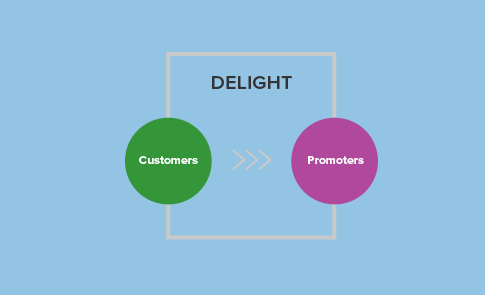 5 – Analysis
There are many ways to collect and report on data and measuring the effectiveness of digital marketing is one of the biggest challenges companies face today. When so many things happen at the same time, finding out which products are selling the most through your marketing automation channels can be challenging. In order to dominate this situation, there are a few awesome tools:
First and foremost, Google Analytics dashboards are a great way to combine a lot of data in a small area so that you can see it quickly and easily.
As the second tool, DataBox is another great analytics tool that you can use to create dashboards that target the key data points of our eCommerce sites.
Final Thoughts
Over the past decades, inbound marketing has become one of the most important marketing tools for companies. It offers an innovative focus on today's digital age and ubiquitous online consumer behavior. In this regard, tactics are constantly changing and evolving. So you either have to keep up or risk losing market share.
This risk can also be an opportunity. That's why you should take this opportunity. But, the key to success is to set up a strategy and execution plan and then take action.
In this blog post we introduced a few excellent services of inbound marketing. We strongly recommend you to  realize these strategies in you plan. It will certainly bring you in your success.
Should you be interested in similar posts, click here and enjoys a lot of amazing posts.
Share on Facebook
Share on Twitter
Share on Pinterest