Social Media
Social Shares
Top Tips to Boost Social Shares
Social Shares are the main catalyst for brand growth. If done correctly, the domino effect can generate waves for many companies to increase brand awareness and increase conversions to increase business profits. Advertising your brand through social media is therefore critical to businesses, but getting your content on those channels is not what drives your revenue. The key to the success of a social media user lies in the engagement.
On the other hand, the secret of the reach of social media is the same as the secret of ranking of search engines. It's all about optimization, user experience and quality content. If you think about your social media efforts the same way you think about your SEO work, you'll find that the pieces fit together.
1- Engagement With The Latest Trends and Issues
Sharing and liking the latest posts to the trends and topics relevant to your industry is a great way to show support and engagement.  Assuming you share or respond to content that is fair and does not trigger attacks when you engage with these posts, this will strengthen your reputation. They show users whether they are potential customers or not, that you value the social events outside your company that generate respect and admiration for your brand.
Engaging fair and non-offensive content will empower you strength your reputation. You should show users whether or not they are potential customers, that you value the social events beyond your business which generate respect and admiration for your brand.
2- Design Content According to the Platform
The first and most important thing when sharing your content is to design it according to the platform on which you are about to publish it. Relevant content is the lifeblood of any effective social media platform. This will help you to reach the widest audience and generate the greatest return on investment. To help you choose your best platform, we've given some pointers:
LinkedIn offers the B2B community in 200 countries.
Twitter is a 140-character interaction, much of it on mobile phones.
Snapchat has a predominantly female and millennial user base that evolves very well on video.
Facebook offers the largest network and robust paid advertising.
Instagram translates brand value into visual appeal that is popular with international users.
Pinterest is widely used by women and converts better than other platforms for sale.
3- Create Seductive Social Media Buttons
The location and design of the Social Media buttons can significantly affect the sharing ability of the content. For the same reason, you must first make the buttons large enough to make them easily visible as soon as someone is done reading your post. Second, you need to choose a location where your users can easily see it.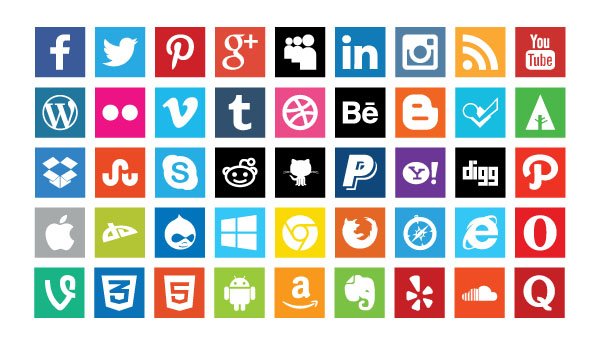 In addition, the highlight-to-share feature is another amazing way to increase your shares. That way, users can share them with the social media sharing buttons that appear subsequently. In short, your readers do not even have to find the buttons on the page.
Final Thoughts
Social Media marketing alone is not enough to make a company successful. Instead, you need effective approaches to increasing social shares. For the same reason, your focus should not just be on making your content interesting. Instead, you need to make extra efforts so that your followers share your content. In addition, you need to spend some time getting to know your target audience before you begin. That's pretty clear that you can never create valuable content unless you know your audience. Once you understand their likes and dislikes, you can give them exactly what they love and need to share with others.
If you are interested in similar posts and more information, visit our website.
Share on Facebook
Share on Twitter
Share on Pinterest